If you are looking for the perfect camera to give that special someone this year, here are a few ideas. Starting with a great little point and shoot by Nikon.
Nikon CoolPix S550. In-stores it goes for$199.99. I have seen the price drop to $149.00 with a 4gb memory card. This would make a great gift for someone who want a digital camera for the every day pictures and memories. Home to 10 Mega pixels.
Nikon S60 would make the perfect gift for that special person that loves the latest technology. The S60 features a touch screen and a moderate 10 mega pixels. Priced at $349.95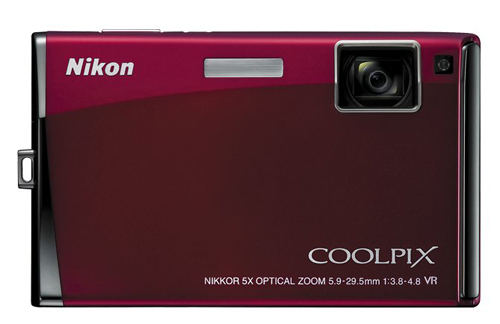 Nikon D40 the first in the D-SLR series. This great little camera is the best gift to give to the amature photographer you love and care about. This camera is home to 6 mega pixels. Priced at $499.95 this camera comes equipped with all the right spec for the learning photographer to further seek out their abilities and learn all the basics of what D-SLR's have to offer.
Nikon D60. Finally we come to the last of the recommended cameras for Christmas. The D60 has 10.2 mega pixels and rings in at $649.99 This camera is for a more serious photographer. It is perfect for an upgrade of the D40, if that photographer in your family or heart is ready for something more serious. Anything above the D60 would be a Christmas gift, birthday present, and an anniversary gift, and second Christmas gift.
Other last minute gift ideas that are great are, Tripods, flashes, external hard drives, memory cards make great stocking stuffers (High speed 2 gb or 4gb are pefect).
Tripods to give,
Slik makes a few good tripods that I recommend. Priced at $100.00

http://www.slik.com
Nikon SB400 Perfect flash to go with the Nikon D40 or D60. Priced at $99.99
Give the gift of Nikon this Christmas. You will surly make someone happy, which will in-turn make you happy.